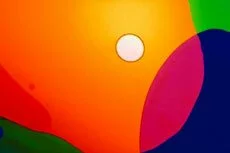 Saw is back. They Opened for M. Ward for some european dates recently and finished up a new album titled "The Yellow Light." It's been placed online for you to give a listen and I suggest taking it for a spin! "It's a creepy sounding listen at times, but well thought out" which fits like a thumbtack in a wall at the Woodlands.

Saw - The Yellow Light

Clap Your Hands Say Yeah made it up to pitchfork and tiny mix tapes yesterday, the 22nd of June. The band is creating a buzz similar to the Canadian storm that came through about 10 months ago. But the question I ask is this: Is the buzz being created due to the slow start here in 2005 or the fact that this is in fact a fact? I believe it to be the latter, latter, latter.

Clap Your Hands Say Yeah - Upon This Tidal Wave of Young Blood
Clap Your Hands Say Yeah - Over and Over Again (Lost & Found)
Clap Your Hands Say Yeah - In This Home On Ice

Nixon is back with a with a bunch of new sounds for you to listen to, check out their site.

Other Music is an online music store located in New York where I found a release from Vetiver titled, "Between." "Between" is a compilation of radio performances, live tracks, demos, and a cover of a Fleetwood Mac song. Cabic is quite the multi-tasker as well - while finishing up his bands 2nd album, he's been helping Devendra Banhart finish his 34th album in the past 2 years. Can't wait for both.

The Notwist with be with Themselves as 13 & God on the 21st of September in DC, for those whom it may be relevant.

And it's true, Broken Social Scene have a release date to the follow up from "You Forgot it In People". The magic day is Oct. 4th, as previously reported by Tiny Mix Tapes.
by Me • | Link | •